新しい酒文化を創造する蔵

03 Collaboration with the World

Great food and great drink:What makes people smile is borderless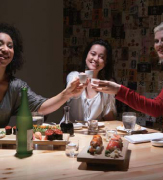 From 2002, we have started to export our products into the world. Our view, "Genuine deliciousness can cross the border and the culture," pushed us to exports. We believe that sake resonating in people's hearts can make them happy. Our amount of export is increasing every year.
In Eastern and Western coutries, recognition of Umenoyado is getting higher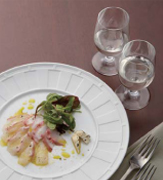 Our global strategy started from Hong Kong and spreads over Asia, Europe, North America, and Australia. Now, Umenoyado can be recognized even in Dubai and Brazil. As a brewery particular about the sake brewing, Umenoyado will collaborate with the world.
Challenge brewing sake drunk like wine or sparkling wine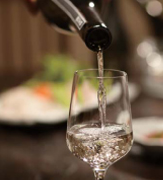 Umenoyado brewery aims at the fusion of the Western alcohol culture and the sake culture. For this goal, we make a suggestion of sake-based cocktails. We also work on developing sake like wine and sparkling sake for people in the world to enjoy our sake more and more. Our global challenge is just started.